Trapped And Terrified With No Way Down He Musters His Courage And Takes The Plunge!
|
In a video that's going viral on social media, an elderly man can be seen trying to rescue a cat trapped on a ledge with little more than a chair!
Seeing the cat is trapped on the ledge and is visibly afraid with no way down the man holds up the chair. The cat sees the chair and hesitates a few moments and then musters his courage.
He takes the plunge and leaps onto the chair sitting patiently as the man carefully lowers him to the ground. Once safely earthbound he jumps off the chair and escapes down an alleyway without looking back.
The video was first shared by a popular Pakistani meme page on Facebook. (Source: Ali's Diary/Facebook).
Related Reading:
–After finding a trapped kitten, his boss told him to leave it and get back to work.
–After following her frightened meows he found trapped between two walls.
While it's not clear when and where it was shot, the video was first shared on a popular Pakistani page on Facebook where it was viewed over 1 million times.
Other pages have since shared it and the video has been viewed thousands of times.
You can watch the full rescue here on the video below:
The video struck a chord with many online, and the old man came in for praise from multiple people.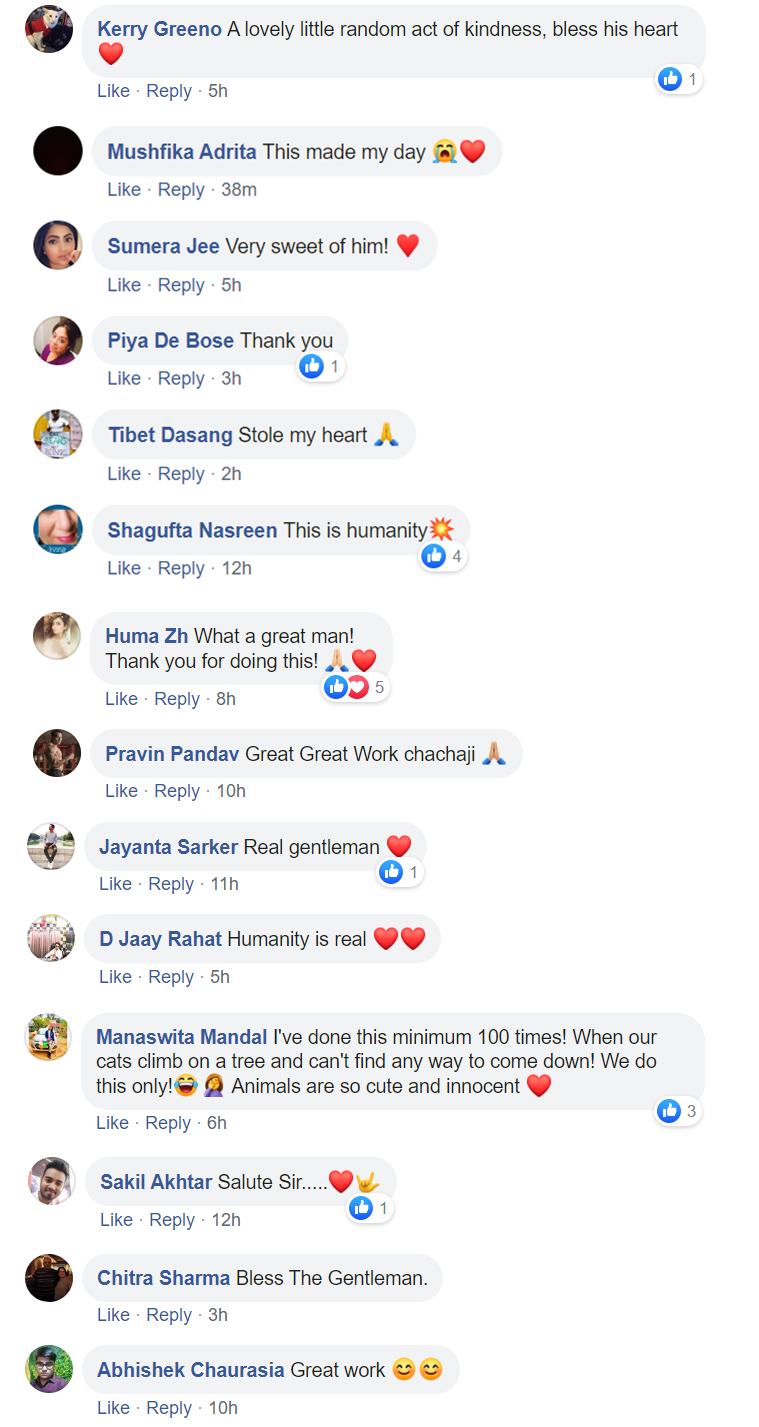 For more details please go to indiaexpress.com.
His confidence knocked, not understanding why he found himself dumped back at the shelter again. Not once, but four times in a row.
SHARE this heartwarming video with all your cat-loving friends.